News – June 3, 2016
KP SINGH FEATURED ARTIST AT TALBOT STREET ART FAIR
Look for KP Singh's drawing of the Indianapolis Skyline that will be featured at the 61st Talbot Street Art Fair, June 11th and 12th in Indianapolis. This will be KP's 46th participation in one of the Midwest's major art fairs. Many of his exquisitely hand-colored drawings and prints will be on display.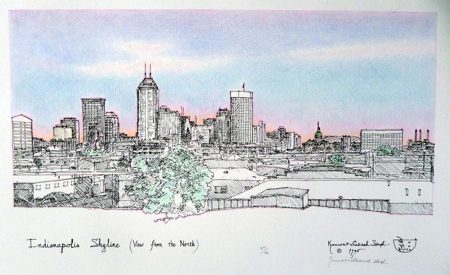 KP SINGH RECEIVED INTERFAITH AMBASSADOR OF THE YEAR AWARD
The Center for Interfaith Cooperation – February 21, 2016
"Indianapolis based architect, artist and community leader Kanwal Prakash "KP" Singh for his leadership and contributions to improving understanding and strengthening relationships between people of different faiths in the central Indiana community and around the world."
~ Board of Directors, Center for Interfaith Cooperation, Indianapolis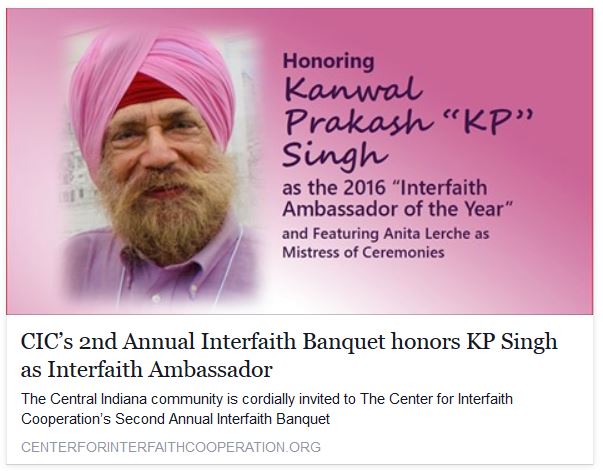 KP SINGH RECEIVED LEGACY AWARD
Butler University Jordan College of the Arts – February 5, 2016
"I am delighted to inform you that you have been nominated by the faculty, staff, and Board of Visitors of Jordan College of the Arts at Butler University, and selected by the Jordan College administration, to receive a 2016 Legacy Award.
The Legacy Awards were created in 2014 to honor individuals whose work has had a deep and lasting impact on the artistic fabric of Indianapolis, especially relating to minority communities. In addition to your renown as an artist, those nominating you commented on your deep commitment to developing and preserving the culture of Indianapolis."
~ Ronald Caltabiano, Dean, Jordan College of the Arts, Butler University, Indianapolis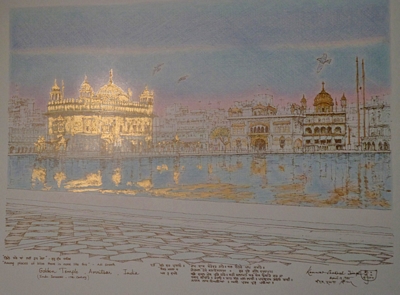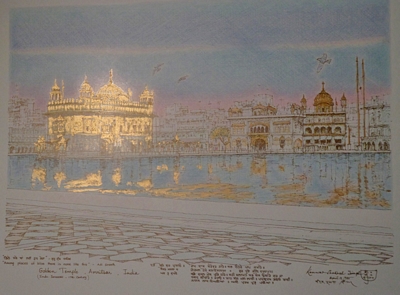 Artwork makes an excellent, memorable, and lasting gift for celebrating birthdays, graduations, retirements, holidays, and other meaningful occasions. If you are an art enthusiast, collector, or holiday shopper, consider KP Singh's drawings of Indiana landmarks, and architectural monuments from around the world. Over the past four decades, his finely executed pen and ink drawings have graced many magazine covers and publications, and his artwork is now included in many private and public collections.
A video outlining KP's vision, and how it drives his artistic and advocacy efforts:
For those of you in need of a gift for your college graduate or friend, please consider KP Singh Artwork. See the SlideShare document below for a presentation of selected drawings.
---